Genhusningspavilloner i flere størrelser
---
Vi garanterer dig, at du, som lejer hos Jydsk Fynsk, altid får høj kvalitet og fuld valuta for dine penge. Vores pavilloner er sammensat af moduler, hvilket gør det muligt at designe løsninger, helt som I ønsker det. Døre og vinduer kan opsættes efter jeres behov, og øvrige elementer er ligeledes mulige at flytte rundt på efter jeres ønsker. Pavillonerne findes i alle størrelser, du måtte have brug for. El, vand, varme og ventilation er alt sammen installeret, og pavillonerne er ligeledes både fuldt isolerede og yderst rengøringsvenlige. Vi sikrer dig, at du vil føle dig hjemme og godt tilpas i de pavilloner, som vi stiller til rådighed til genhusning.
Prisen for leje af én af vores genhusningspavilloner på 97 m2 med køkken/alrum, to værelser, to stuer, bryggers og badeværelse er 10.900 kroner om måneden eksklusive moms.
Se eksempler og priser på nogle af vores mange andre modeller i oversigten over genhusningspavilloner.
Jydsk Fynsks rødder stikker helt tilbage til 1962 og tidligere succesrige pavillonvirksomheder som Jydsk Skurvognsudlejning og Stjerne Materiel, og således har vi mange års erfaring med udlejning af genhusningspavilloner, beboelsesvogne og kontormoduler. Vi kender til vigtigheden af at føle sig hjemme. Derfor gør vi også noget særligt ud af at indrette vores genhusningspavilloner, så indeklimaet føles behageligt og hjemligt for de beboere, som skal være der.
Vi udlejer pavilloner til genhusning til hele Danmark. Vores pavilloner lever naturligvis op til gældende krav fra myndighederne.
Se også vores muligheder inden for leje af almindelige beboelsespavilloner.
Kontakt vores salgsansvarlige, John Videbæk Burkal, på telefon 75 95 74 77, mail info@jydskfynsk.dk eller udfyld kontaktformularen på vores kontaktside.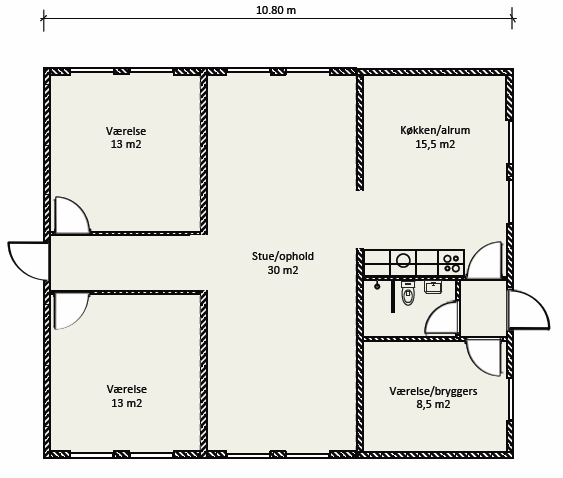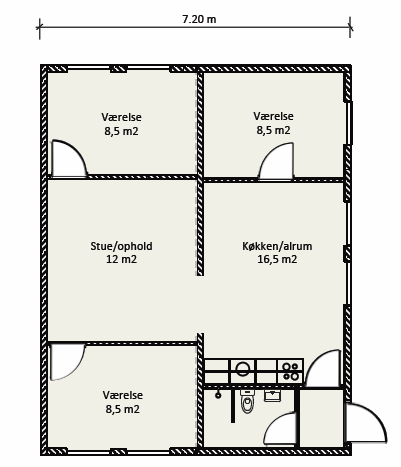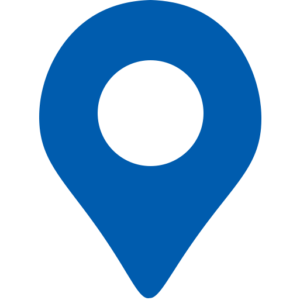 Gørtlervej 10, 7000 Fredericia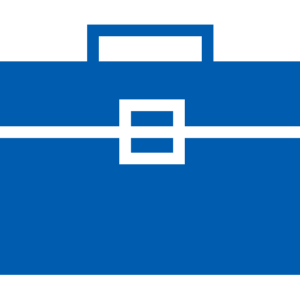 78813318